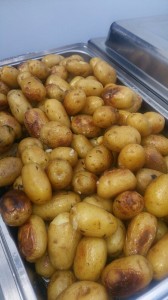 Life begins at 40 or so they say. So Beth had everything to look forward to if the saying is true. She had just made up 40 and her husband John wanted her to celebrate it with friends and family in the way of a party. Beth had never had an 18th birthday party or a 21st before so it seemed only right for her to have the party she deserved. John booked the function room at the George and Dragon which was large enough to hold around 150 people so there would be plenty of space without people being crushed.
A local band called ' The Crash' were one of Beth's favourite as they play a bit of everything from Abba to the Foo fighters so with a few phone calls from John they were booked for the night. Beth was so excited, a new outfit was on the cards along with a trip to the hairdressers and beauty salon. After all she was only going to be 40 once so John said there should be no expense spared, how thoughtful.
John had been in charge of all the organisation after having some careful instructions from Beth. He was given the invitation list and a phone number of a printer who could do all the invitations to send out to Beth's family and friends. She wanted to make sure John hadn't forgotten anybody as he didn't have the best memory or organisational skills according to Beth. All John had to do then was book the venue, the group and the caterers. This was where we at Hog Roast Pendle came in. A phone call from John explaining he wanted a special buffet putting on was all the instructions we needed really.
We at Hog Roast Pendle like to be able to make the event extra special for people and we don't mind going that extra mile. We suggested to John about having a Southern Slow Roast which involved the roasting of three meats of John's choice. Knowing Beth loved BBQ pulled pork John made that his first choice and chose spit roast chicken and a brisket of beef. John asked for the usual sauces to accompany the meats which is not a problem as we make our own homemade sauces and stuffing fresh. A tomato and mozzarella salad was made for a beautiful flavour and colour and a fresh crisp seasonal salad sat alongside crunchy homemade coleslaw. A pasta dish for vegetarians made sure everyone could enjoy the buffet along with fresh floured rolls and wraps. Cream filled profiteroles with a melted chocolate sauce stacked high took the pride and place on the table as this was Beth's favourite desert.
Beth had a wonderful night celebrating her 40th with family and friends, great music and great food. What a successful party John had planned.