At Hog Roast Macclesfield we truly pride ourselves on our ability to be completely flexible in our catering process. Online you can view a wide range of our menus, but it is important to remember that these are merely a sample to showcase exactly what our Hog Roast Macclesfield chefs can do. What's more is that each of our menus is perfectly scalable meaning no matter if you have five guests or five hundred, Hog Roast Macclesfield can cater to them all!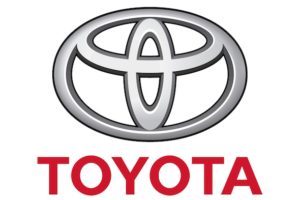 This week Hog Roast Macclesfield had a rather large event on our hands, catering at Chester Racecourses on behalf of Toyota UK. Our client, Natalie, had booked us on behalf of Toyota UK and had asked us to prepare a classic Hog Roast Macclesfield menu for six hundred guests which would include two hundred children and fifty vegetarians. It's safe to say catering manager Dave had a lot on his hands to get everything organised before the day itself.
Upon arrival at the racecourse Dave and his Hog Roast Macclesfield team quickly got to work preparing the food in order to be on time for a midday serve time. We had been asked to prepare our classic roast which comprised of a hog slowly roasted to perfection and served up in bread rolls with homemade applesauce and sage and onion stuffing. For the children Natalie had requested some butcher's selection burgers and sausages served with plenty of chips which would be sure to keep the kids happy. Finally, for the vegetarians we prepared our speciality grilled vegetable and halloumi kebabs, with the cheese as an optional extra so that any vegan guests could also enjoy this option.
Once all the food was prepared, we could finally relax and enjoy watching the look on all six hundred guests faces as they tucked into our Hog Roast Macclesfield!