Christmas Countdown
We love the countdown to Christmas – December's always a busy month for us and this year is no exception.
It's a time when many businesses say a special thank you to staff for their hard work all year round. So this week we've served Christmas dinners to over 1,000 staff in workplaces in the North West.
Roast turkey obviously tops the bill, but we always offer a choice of meats and our menus included roast chicken, lamb and beef. Seasonal vegetables included Rosemary roasted new potatoes, mange touts, green beans and carrots and where would Christmas be without sprouts? We've not forgotten the veggies with our cashew nut roast. Traditional Christmas pudding and sticky toffee pudding served with custard and cream followed our main courses. An we topped the meals off with mince pies, mints and coffees.
We're looking forward to doing a hog roast in Wallasey on Boxing Day, we love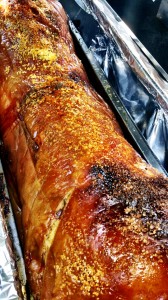 doing our Hog Roasts in the Wallasey area. We're booked to do our Menu 1 for around 60 people. What a brilliant way to spend your boxing day – with a hog roast!