Hog Roast Ormskirk are gradually becoming household names across the country due to our hardworking catering teams and of course thanks to our mouth-watering food. Many people approach us for events with concerns that their fussy children will not find anything they want to eat and so request extra burgers or sausages brought along. However, at the events themselves people are amazed by how child friendly our menus are and actually the children often choose a Hog Roast Ormskirk sandwich over the burgers. We believe this is due to our brilliant flavour combinations that even children can't resist and it's a great way of getting some home cooked hearty and healthy food into youngsters.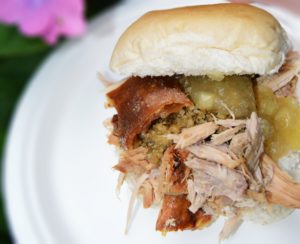 This week we had been approached by Sam who was organising her sons 8th birthday party. She told us over the phone that it was actually her son, Noah, who had requested Hog Roast Ormskirk to cater after going to a wedding we had hosted and not being able to get enough of our food. We take that testament seriously as there is nothing more satisfying than knowing you have impressed your guests, especially picky eight years olds!
So, we arrived at the family home bright and early on Saturday to cook Noah's birthday Hog Roast Ormskirk. Noah had been so eager to get another taste of our food that he was mesmerised by our cooking from the moment we arrived. Luckily once the guests arrived, he was distracted enough to let us get everything ready and when the meat was cooked we called him over to get the first taste, it was his birthday after all!
With another glowing review from Noah and his friends we considered it a job well done and Sam couldn't thank us enough for our help on the day. It was our pleasure!