While Hog Roast Timperley is famous for creating delicious, free-range, traditional hog roast centrepieces, you may be surprised to find out that we can cater your next party or event with all kinds of other food if preferred. We've always understood the need for alternatives and additional dishes (including canapés, starters, sides and puddings) and we offer great flexibility within our menus so that you can create your own or we can help you to decide if you need instead.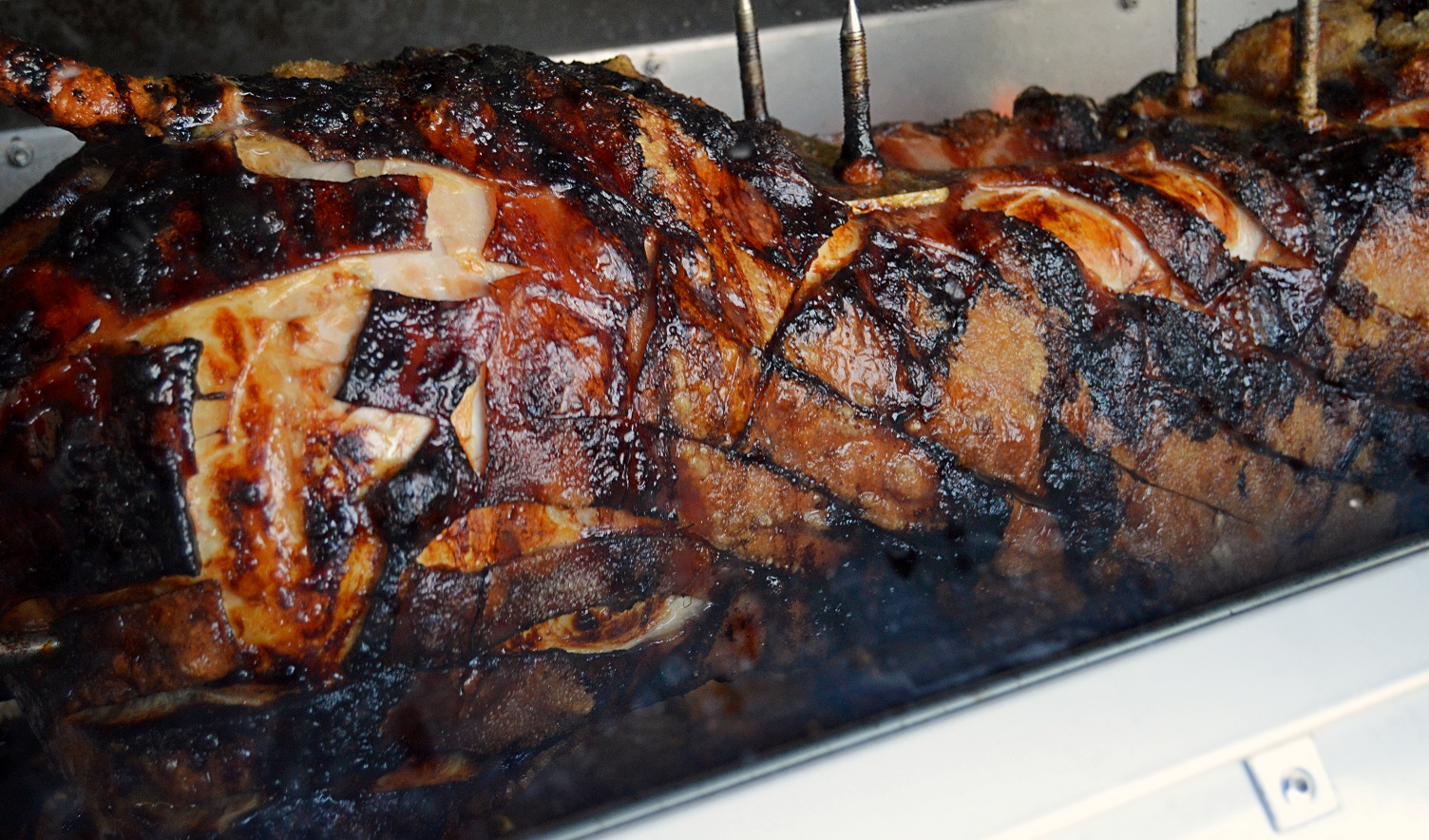 A spit-roast may be your perfect option instead of a hog roast, and we can cook lamb, beef or a pile of chickens or turkeys for hours on end in order for you and your guests to enjoy moist and tender meat, either together with soft, floury rolls and wraps or as part of a meal with your choice of seasonal vegetables, potatoes and trimmings. We can also cook a barbecue of sausages, burgers, chicken kebabs and spare ribs or serve one of our specialty standalone menus if you like; for example, our new Alfresco Menu gives you three tasty courses, consisting of antipasti platters of Italian meats, cheeses and artisan breads, a hog roast main and then a choice of homemade desserts.
If you're inviting any guests with dietary requirements, whether vegetarians, vegans or those following a plant-based diet or owing to a food allergy or intolerance, Hog Roast Timperley has got your back, as we always aim to ensure that everyone gets to enjoy our food. On the day, we can whip up veggie skewers, quiche or mac and cheese for vegetarians or BBQ pulled jackfruit and slaw for vegans, or some other delicious options too, as long as we have prior notice. One thing that often surprises our customers is that we can easily make our pigs in buns gluten-free, as everything except the rolls and wraps are already suitable, so let us know in advance and we can take along some specifically for those guests.
Hog Roast Timperley can help you to wow all of your guests at your next special occasion, with the food that you want served, as well as food needed by guests on diets.