Keep on running…
It was a challenging start to the New Year for runners in the half marathon but the reward of a splendid hog roast Thurstaston sandwich spurred them on to finish the race!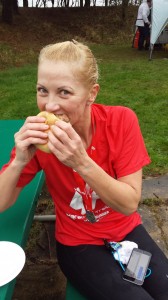 Many of the 800 runners were feeling the burn after Christmas and said knowing they could feast on hog roast in Thurstaston at the end helped them to the finishing line. And it was a great way to feed a huge number of people quickly.
Served with crispy crackling, apple sauce and hot stuffing, the runners said it was just the fuel they needed after their endeavors. Congratulations to all the Wirral Country park runners. Many people said it was a great way to end the race – so organisers get in touch if you want to book with us.