On a special occasion, like a big birthday or wedding, Hog Roast Carleton is always there to make an event tasteful. We offer a variety of menus, ranging from a pig to complement your own buffet all the way to a fully made meal including potatoes, fluffy bread rolls, apple sauce, salads and a choice of meat.
Earlier this year, Sandra wanted to throw her husband a special party for their 50th anniversary and called our team to cater the event, we were delighted to accept and began organising a menu for the happy couple In advance.
We arrived early to the big garden space and set up our hog roast machine, our table, napkins and sauces that we provide. We knew we had a target guest list of around 50 so we began cooking early to ensure we had enough to keep everyone smiling.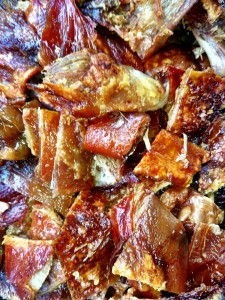 At around 5pm, we had our soft, floured rolls, slow roasted pig and crispy crackling all set up to fill the guest's plates. At Hog Roast Carleton, satisfying our customers is always the priority. By half 5, the pig was devoured and the apple sauce was cleared by all the party goers, everyone was full and had thanked us for their delicious food. Sandra's husband Michael complemented our service claiming that Hog Roast Carleton had 'made their anniversary delightful'. Despite the weather being on and off throughout the day, we managed to keep the party alive with the authentic smells from our roast and the energy from the team. For this smaller event, we brought 4 of our team with us including our chef to carve the pig perfectly.
After the food was devoured, we quickly cleaned and tidied away all of our equipment. At any event that Hog Roast Carleton hold, we always ensure all of our tables, machines and litter is cleared away before we leave, this is part of our dedicated service.