With one of our special Hog Roast Colne standalone menus, you can treat your guests to something that little bit different, something they won't be expecting, but something they will no doubt love just as much as one of our famous hog roasts. We currently offer two fabulous special menus – our Southern Slow Roast and our Loaded Fries – and each will ensure that your guests will have more than enough to eat and which they'll be dreaming about for a long time to come!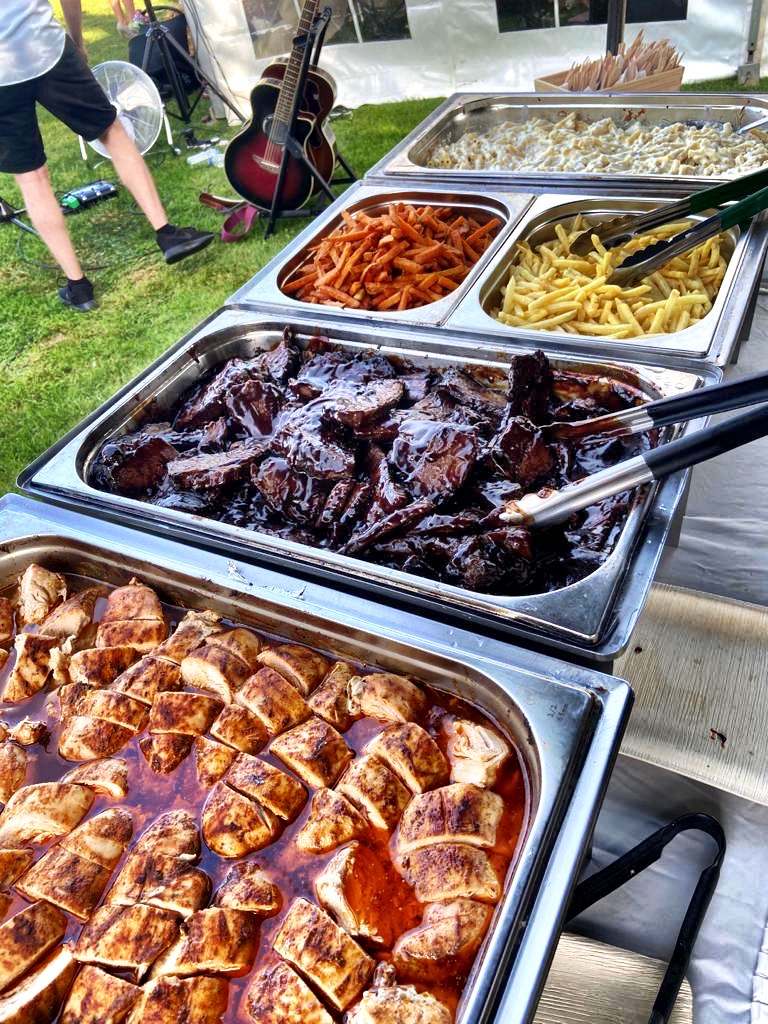 Our Southern Slow Roast consists of three marinated meats, all roasted low and slow on the day and which you choose from a possible five, and four sides from seven (hot or cold or a combination of both). Served with special accompaniments of a Jack Daniel's barbecue glaze, a very hot pepper sauce and Stubb's BBQ Hickory Bourbon, as well as our usual condiments, this menu also features a homemade vegetarian main if needed. Alternatively, our scrumptious Hog Roast Colne Loaded Fries may be just the ticket, with hot, moreish fries smothered in your choice of pulled pork or brisket of beef, as well as a spicy or zesty slaw and plenty of melting cheese.
You may prefer one of our mouthwatering hog or spit roasts for your special occasion, of course, or you may be thinking of creating your own menu from scratch, to include handmade canapés, starters, sides or desserts, or perhaps you need options for guests on various special diets. We have so much on offer that we think you'll be surprised, and pleasantly so at that, but we've spent many years ensuring that everyone invited gets to enjoy our delicious food, regardless of diet, tastes or appetite.
Hog Roast Colne catered a birthday party at one of our customer's homes on Saturday evening, where we created a feast for all of the senses, with our Southern Slow Roast menu. With spicy whole roasted chickens, barbecue pork butt, sticky pork ribs, mac and cheese, corn cobettes, homemade coleslaw and a Greek salad, the guests indulged in great food that had been freshly prepared and cooked on-site, and they couldn't get enough of it.