Hog Roast Cornholme are always thrilled to be asked to cater for birthday parties, but when they were contacted about catering a surprise 40th birthday party they were even more excited! The party was to be held at a local town hall and 50 family and friends of the lucky birthday boy would attend.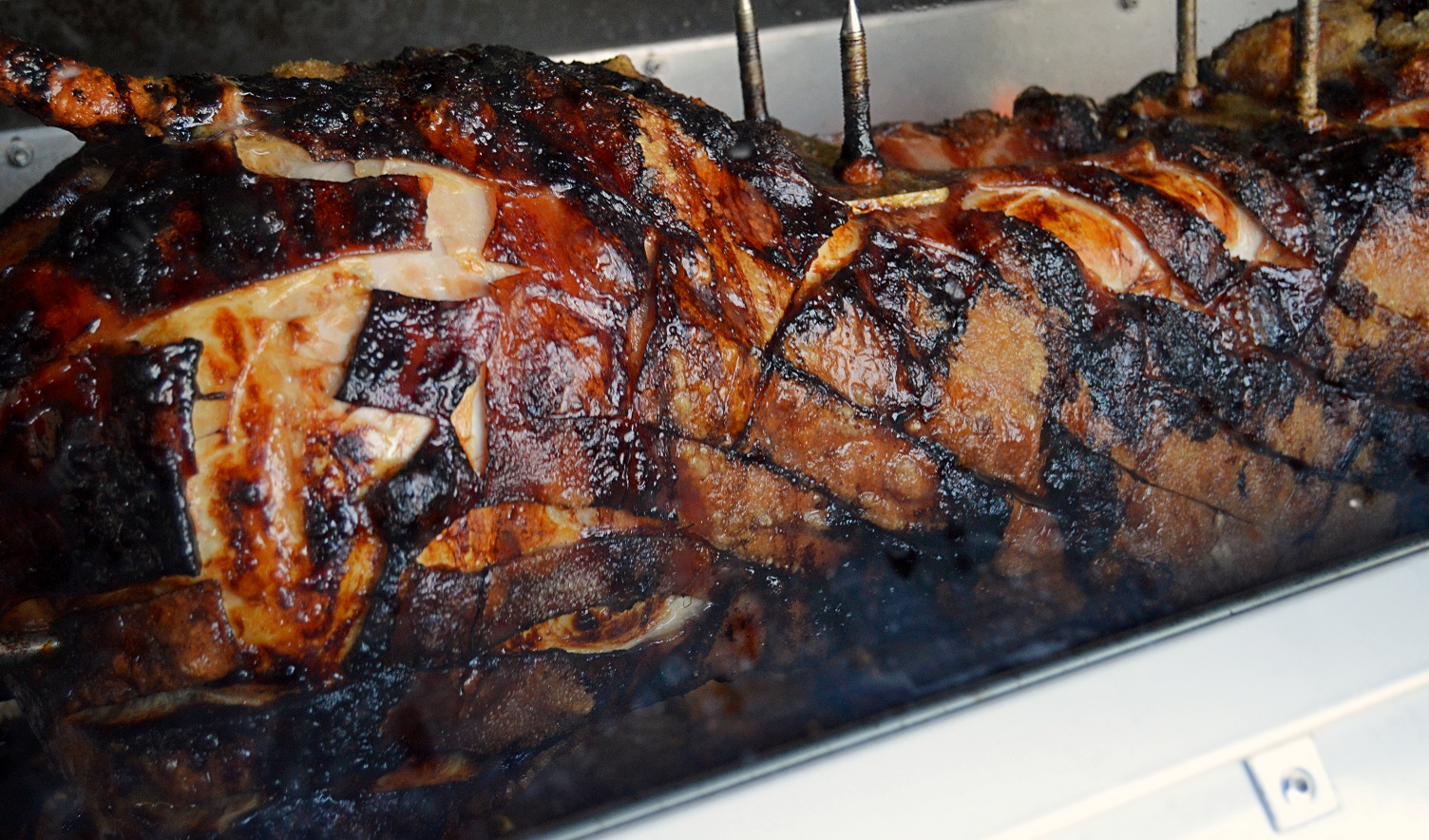 The menu concocted by the Hog Roast Cornholme team delighted the friend who booked the catering for the event. The plan for the event was that a team of two from the Hog Roast Cornholme team would arrive at the venue at midday in order to prepare all the delicious dishes for the guests to enjoy fresh on site in the hours leading up to the serving time. There would be a whole host of tasty treats, ranging from juicy BBQ Pork Butt, to tempting Texan 24 Hour Beef Brisket, to memorable Memphis Style Crunchy Coleslaw, succulently grilled vegetable and halloumi skewers and so much more.
The idea behind choosing the serving style of a buffet was the clients, as they wanted an informal, fun gathering of guests and they felt that a buffet reflects the fun nature of a party. The team agreed, therefore only two members of catering staff would be required to attend the event as the guests would serve themselves from the serving table.
As part of the bespoke catering package the client had decided to go for, the Hog Roast Cornholme team also provided the set up and dressing of the serving tables, as well as the high quality, disposable crockery and cutlery for the guests to use. The clients really appreciated this level of detail and thoughtfulness put forwards by the team.
The party was a big surprise and the birthday boy was in awe of all that his friend had organised, both he and his guests loved what the Hog Roast Cornholme team had put together. After the delicious foods had been enjoyed the team discretely tidied away all the rubbish and took it off site with them to dispose of safely. It had been a good, successful event.