When it comes to getting engaged, there's a lot of pressure to be creative with the proposal. So, with this in mind, Carl had spent a lot of time thinking up the perfect way to pop the question until one day, a few months ago, it finally hit him like a lightning bolt. While scrolling through social media (as we all do!) he had a eureka moment when he came across one of our posts which featured a juicy slow roasted pig covered in savoury stuffing and homemade applesauce. After that, his mind was instantly made up. Carl just knew that his proposal had to include a Hog Roast Fallowfield creation!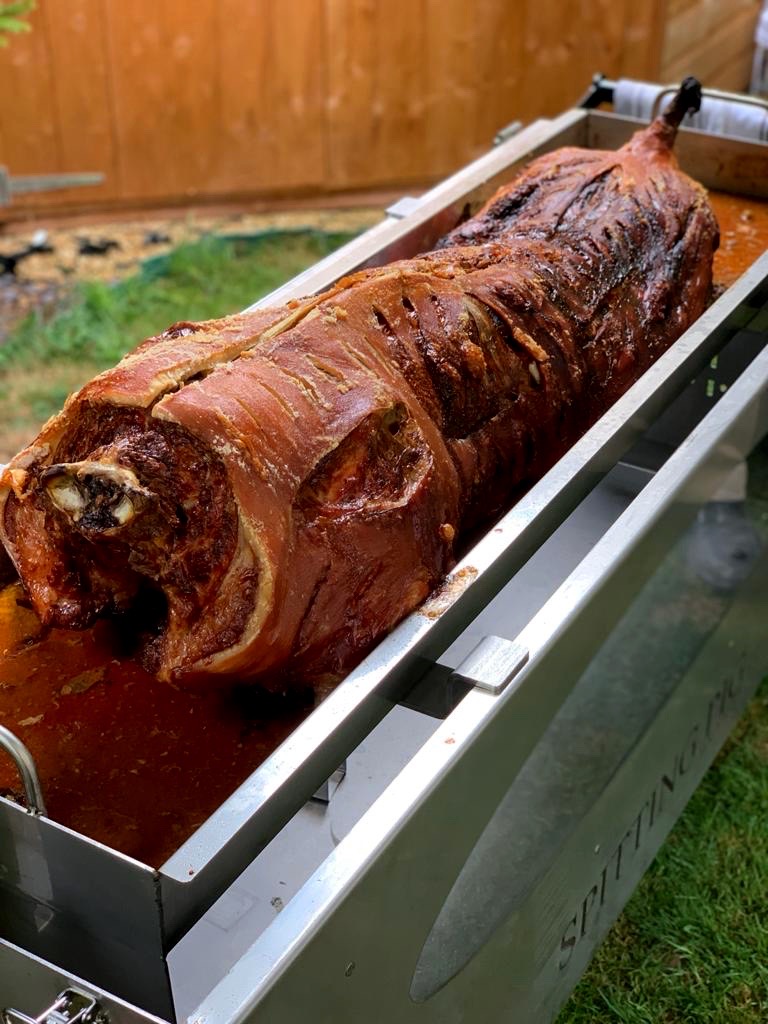 When he first called to get the ball rolling on this very special event, he was so pleased to discover that our catering equipment allows Hog Roast Fallowfield to cook and serve anywhere. This was great news for Carl as he planned to propose at the seaside where the pair had made countless happy memories together.
But having been with his girlfriend Nicola for over ten years, the main difficulty Carl faced was keeping the whole thing a secret from her. Fortunately for him though, the Hog Roast Fallowfield team are experts at keeping things under wraps for as long as we need to, and after helping the client decide on the ideal menu for the occasion, he was ready to start sending out his invites.
To prepare for the event, our catering crew showed up at the site in the early hours of Saturday afternoon, and after setting up in a spot overlooking the beach, the team got started on bringing the traditional hog roast menu to life. The irresistible aromas were the perfect way to welcome the guests who could barely contain their enthusiasm when presented with the succulent spread that had been laid out before them.
When Nicola arrived at the coast with Carl, thinking they were just going out for some fresh air, she was shocked to be greeted by all her loved ones. While still trying to find her words, Carl seized the opportunity to get down on one knee with the setting sun providing a magical backdrop for the moment.
Everyone cheered when Nicola responded with an elated 'Yes!' and to celebrate they got stuck into the traditional hog roast.