A month back we at Hog Roast Garstang received a rather unusual yet surprisingly pleasant call from a nice gentleman by the name of Marshall. Marshall seemed to have a very specific hog roast in mind that we were lucky enough to facilitate for him – you see, Marshall wasn't inquiring about an event he himself was hosting but the sports day for the school of which he was the head-teacher of! Marshall stressed to us that we had to make sure to bring enough food for quite literally dozens of hungry parents, children and of course, the teachers themselves. Now, this sounded easier said than done considering Marshall didn't actually want a traditional hog roast but rather, in fact, requested a spit roasted chicken with stuffing and sauce – which of course would not be a problem for us to make sure Marshall was able to get exactly what it was he asked for!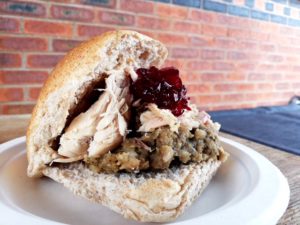 When it comes to numbers of guests we never worry as we are capable of catering for the masses with our machines, and with everyone on the day waiting patiently and in an orderly fashion it made it even easier for us – giving us the ability to work with all of our effort to see to it nobody went hungry on our account! We even managed to serve Marshall himself who was frankly in a state of disbelief after having been let down several times in the past by other events-based food companies. Marshall was so happy, in fact, that he personally invited a couple of our Hog Roast Garstang staff to take a swing or two in the school's rounders game – which we were very quickly beaten at by the unbelievable talent of the youth.
It is now because of this occasion that we maintain a very special relationship with Marshall as a customer, having a client we know we can reliably and repeatedly please – and he informed us personally just how happy he was with our performance and assured us that his school's sports day won't be the last we see of him, the school or the absolutely lovely locals to Hog Roast Garstang.