The Best Hog Roasts in Hyde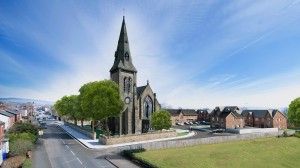 Hyde! A name that's associated with a whole range of well known places, people and landmarks. For a start there's London's famous Hyde Park, the renowned Jekyll and Hyde and even the name of a well loved Irish whisky. But for us, the first thing that comes to mind when we hear the word 'Hyde' is the small but mighty Greater Manchester town on the Tame river. Located only a stone's throw from the town of Stockport and the holy grail that is Manchester, this town once populated with bustling cotton mills during the Industrial Revolution is now a lovely little place with a real community feel.
Leaders in Our Field
With over 20 years experience in catering, I have quickly learnt the towns and cities which sure know how to throw the best events to accompany one of our delicious hog roasts. Hyde absolutely makes this list and I never shy away when asked to cater in this brilliant place. We have been lucky enough to work alongside some amazing people and cater for some even more amazing events. Everything from weddings, milestone birthday celebrations, parties and business events – you name it and I'm sure we have done it. And all right here in this little town!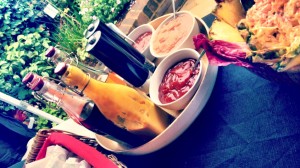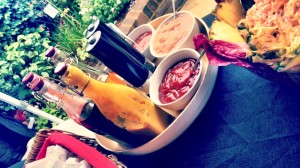 The people of Hyde sure know how to throw a good party and I like to think we do too! So why not invite us along to cater for your next get together? All you have to do is provide the venue and the hungry guests, and we will take all the stress out of the catering for you! We can serve our food formally or buffet style, or even a bit of both. And our extensive menu options are equally as versatile so that we at Spitting Pig North West can be sure to meet your every needs.
If you're looking for a catering company in the North West for your event in Hyde – we're your team! We are passionate about being able to provide excellent home cooked food, our delicious slow roasted meat and some fabulous, experienced staff to organise it all for you.