Hog Roast Langho felt very lucky to be hired to cater their latest event. It was a Christening party with a guest list of 40 friends and family and the clients wanted only the best.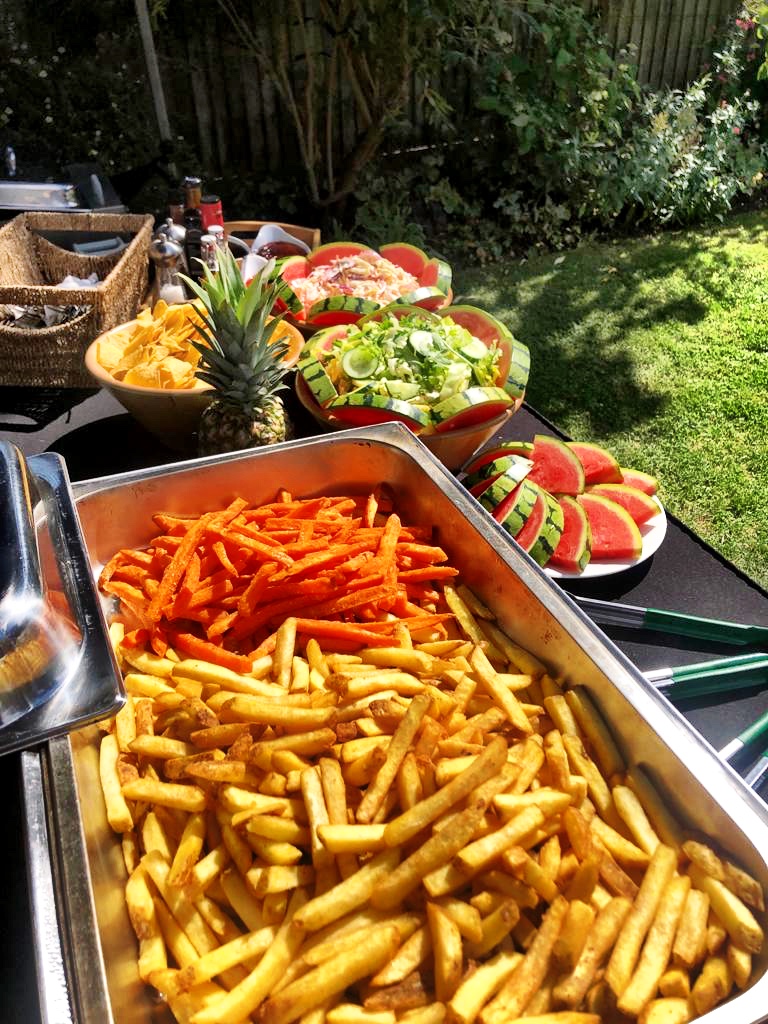 The clients worked with the Hog Roast Langho to make a truly tempting menu that was full of hearty dishes. The clients were adamant that the buffet on offer should be a hearty meal for their guests as many had travelled a long way to attend the event; the team loved this thoughtfulness and were glad to be working for such kind clients.
The menu that the clients selected was cooked fresh on site at the church hall where the party was to take place. As the serving time was set at 2:30pm the Chef from Hog Roast Langho set up the catering equipment under the gazebo just outside the hall around 10am. All the food was then freshly prepared by the expert Chef.
The main attraction at the buffet table was the local free range, slow roasted chicken with chipolata sausage, stuffing and homemade onion gravy. This wasn't all there was on offer though! There were also platters of piping hot seasonal vegetables and mountains of warm new potatoes that had been cooked in herb butter.
All of these delicious treats would be served by the Chef at the serving table as the guests made their way along the buffet. They used the wooden crockery and cutlery the Hog Roast Langho team provided, which after the feast was enjoyed was taken off site by the Chef so they might be washed and reused for future events.
Once the food had all been enjoyed the Chef discreetly cleared away all the equipment and rubbish. This was part of the catering package that the clients paid for and it allowed them to continue to enjoy their baby's christening party with their friends and family without the concern of clearing up afterwards.
The overall event was a great success. The guests and clients were thrilled with the food and had plenty of delicious food to eat.