People are often impressed to learn that in addition to providing exceptional catering for private functions we can also provide the food for corporate events. We know the thought of a corporate lunch does little to inspire the foodie in you and so that why at Hog Roast Leyland we are on a mission to change this!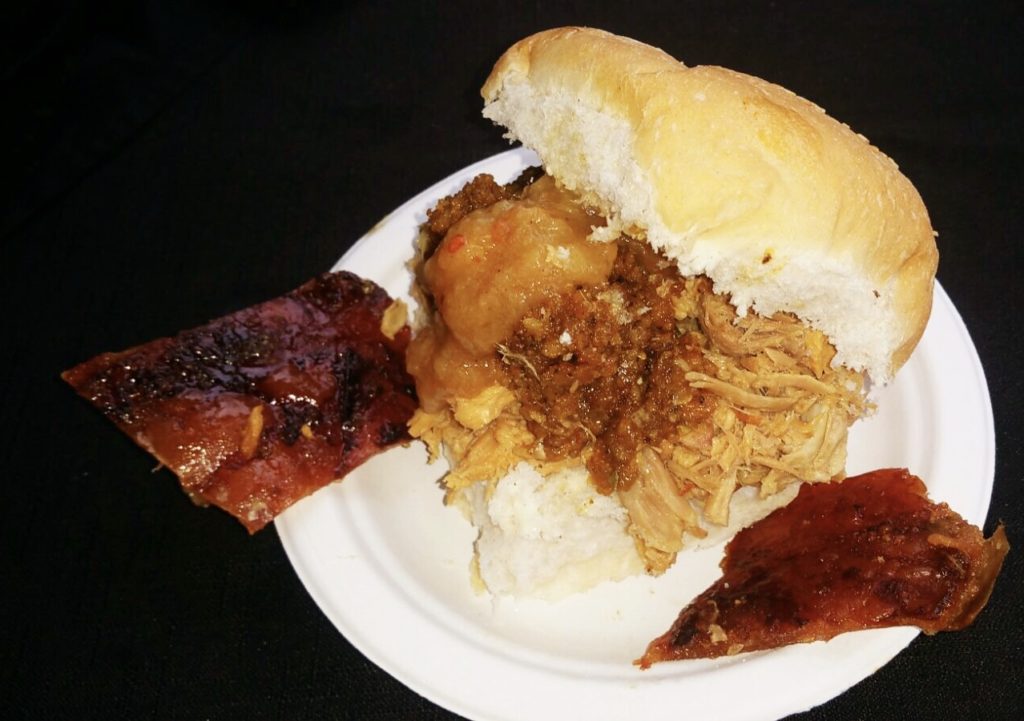 This week we catered at a local business end of the year brunch. This was where all the managers and staff got together to celebrate the hard work they had done throughout the year and to give informal awards out to employees that had impressed the most. Hog Roast Leyland were charged with providing some delicious catering to reward the employees, so we wanted to make sure we provided something special.
For this event the HR team had organised the catering and they had decided to choose our classic hog roast menu consisting of our famous slow roasted free-range pig, cooked gently for several hours over hot flames. From the moment we put the hog on to roast we had employees that simply couldn't keep away, coming over and asking us questions – most commonly how long the food would be as the delicious smell was driving them mad! We paired up the succulent pork meat with mouth-watering homemade sweet apple sauce, comforting sage and onion stuffing cooked up by one of our excellent chefs, fresh floured bread rolls and last but not least crunchy, melt in the mouth crackling!
Finally, everything was ready, and we could serve up the Hog Roast Leyland to the deserving guests. The food was devoured in no time which is what we always like to see. As we began to discretely pack away as is our policy the bosses started to hand out their awards. Our favourites had to be the prizes for 'best packed lunch' and 'tidiest desk' and it was great to see everyone coming together to enjoy themselves.