The Best Hog Roasts in Lytham St Annes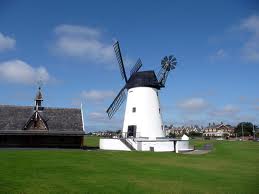 Welcome to Lytham St Annes. This is the area I serve as a hog roast hire Lytham St Annes chef and I adore the place. Of course, you will know this place pretty well too, especially if you are a bit of a golf fan as this is home to one of the World's most famous golf courses and, around every ten years, the Open championship. Indeed, it is around this time that some of the World's top golfers (and indeed thousands of golf fans and the media) descend upon this part of the north west coast. Yes, I really do have a lot of time for Lytham St Annes. It's certainly a more refined area than it's noisy and louder neighbour up the coast. We may not have a tower here but we have a quite splendid windmill and, for the birdwatcher, the estuary provides a great spot for twitchers. Not that you have to a birdwatcher to enjoy this part of the north west coastline, as on a sunny day, it is a quite splendid site for anyone to behold. And if you fail to be inspired by the beautiful horizon, maybe a pint of quality real ale in The Taps will keep you happy. I know what keeps me happy: cooking at hog roast Lytham St Annes events.
This area really is ideal for me. As the hog roast hire Lytham St Annes caterer, I really do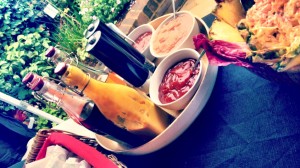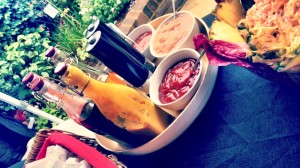 get to cater for some quite special events and I am certainly getting myself around the forty odd thousand people who live in these parts. It can be easy to forget that Lytham St Annes (or hog roast Lytham St Annes as I like to call it) is by and large a seaside resort, albeit a quite posh one, so there are plenty of guest houses and hotels in the area. This means that I am constantly in demand to provide hog roasts in some quite lovely places indeed. It's a job that I really enjoy but of course it is hard work. That said, I'm not if people realise just how much is involved in preparing the perfect hog roast.
One essential element that goes into making the perfect hog roast is the meat. Hog roast demands a great quality pig is used to ensure that you get quality flavour, and I certainly subscribe to that. Despite being on the coast, we have good access to some great Lancashire suppliers and that means I can get hold of quality meat without any problems whatsoever. Great meat from a reputable source is going to result in a succulent, flavoursome hog roast, make no mistake.
Leaders in Our Field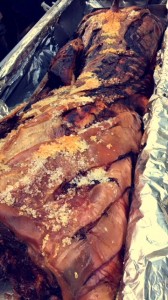 The cooking is something that I have to start in advance of the occasion I am catering for. You may ask why but there is a very good reason for this. You see that great meat needs the perfect cooking environment so that my Lytham St Annes diners can enjoy a quality meal and that means giving it the slow treatment. It takes six hours to perfectly cook a hog roast, which think you can understand would require very patient diners if I were to cook it from scratch at the start of each event. Six hours really gives the pig time to cook beautifully, maturing and releasing its incredible juices like no other joint of meat. It also helps with producing that other essential part of any hog roast and that is crispy crackling. The crackling from a hog roast is quite simply to die for.
Okay, so you may be thinking hog roast sounds a bit rough and ready for Lytham St Annes. After all, it is a bit posh round here. Yes, hog roast can be a rough and ready sort of meal (albeit a very tasty one indeed) and I certainly do provide many hog roasts at birthdays, anniversaries, christenings and sports events where I serve hog roast as quite amazing hot hog roast rolls with sauces. Certainly the feedback I get is that these are the best rolls these people have ever had…but hog roast can be quite the posh feast as well. I have catered for many a wedding in these parts where hog roast has been the main meal, and with a bit of professional carving and beautiful presentation, hog roast makes a quite majestic gourmet meal.
There's more to hog roast hire Lytham St Annes than meets the eye, just like my friend the hog roast. If you want to surprise and delight your party, choose hog roast.