The Best Hog Roasts in Poulton le Fylde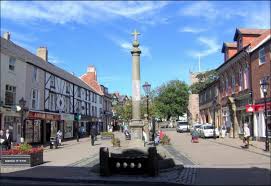 When I was younger, and many years before I became a hog roast hire Poulton le Fylde caterer, I used to love watching the sitcoms with my parents. We loved them all but my parents particularly liked 'Keeping up appearances'. It used to make me laugh why anyone would try and make the surname Bucket sound posh with a silent T. I had almost forgotten about that programme until about five years ago when I launched myself into a new career. Becoming a hog roast hire Poulton le Fylde caterer was a very proud moment for me. At last I could get paid for doing something I really enjoyed doing rather than sitting behind a desk or a counter. But when I became responsible for hog roast Poulton le Fylde events, I thought of Hyacinth. Why is there a 'le' in the name? It does sound a bit odd, but then I realised that there are many other towns and villages in the UK with a 'le'. I felt better about that.
So here I am, the hog roast Poulton le Fylde caterer, serving around twenty thousand people in this market town not a million miles away from the Fylde coast's tallest landmark. Poulton le Fylde is actually a really diverse place. It's a great place for lovely old buildings and also a great place to grab a pint. It's also got the loveliest train station I've ever been to, lulling you into a false sense of calm before the brashness that awaits you at the end of the line!
I am certainly kept reasonably busy in this Lancashire town, with the demand for hog roast increasing here month by month, as it seems to be doing in all parts of the UK. I seem to attend a lot of private events round here as there do seem to be some rather wealthy types in these parts. That means big gardens and big gardens mean big parties. I really love catering for these as they are always a good laugh and you get to meet some really lovely and fascinating people. And of course, with the resort down the road having shows on in the summer, you sometimes get to meet the odd minor celebrity. They get to meet me, too, so that must make them happy!
Leaders in Our Field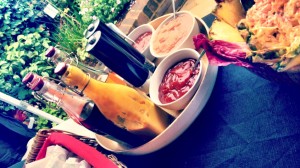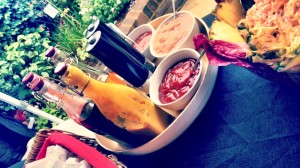 When I do the garden parties, I think a few of my clients are a little surprised when I set up my equipment because everything looks rather swish and up to date. It sometimes make me wonder what on earth they were expecting: a scout leader with some twigs and kindling? Seriously, I think a lot of my clients forget that an open fire is not practical these days, especially at events where there are young children playing and people who have perhaps had a few too many shandies!
What they do love though is the sight of the whole pig on my hog roasting machine. It has to be said, it does look quite special when it's in full swing. I think it must be a sub conscious thing with humans, roasting meat. It seems to have this strange effect on people. Or maybe it's the incredible flavours that the roasting whole pig produces. These are something quite unique and if guests weren't hungry before, this normally does the trick!
The meat has to be quality to get these aromas and I always use the best quality pig possible. My Poulton le Fylde clients are never let down when I cater for them because they know that my pigs are top quality and come only from a respectable supplier. Top pig for hog roast Poulton le Fylde parties.
After six hours cooking, the pig should taste good! Six hours may seem a bit over the top but you ought to try getting a whole pig cooked in anything less. You see, if you want to guarantee great flavours and the crispiest crackling, you simply have to make sure that the pork is treated to a long six hour roasting, because anything less simply won't do. You won't achieve that remarkably juicy meat or that top quality crackling without it.
Everyone I've catered for in Poulton le Fylde loves their hog roast. It's the sort of meat that everyone takes a shine to. You may think that it's just pork, but this is pork that's being cooked by a professional for six hours. Next time you sit down to a pork chop for your dinner, just remember, Poulton le Fylde hog roast is on a different planet to everything else!