As I am sure you will know by now from looking at our website Hog Roast St Helens really can cater to any and all events. Weddings are a popular event that we are asked to cater for but even then, weddings themselves can be so diverse and each and every one we attend varies greatly from the rest. Hog Roast St Helens know that when we cater for a wedding the most important thing is that the bride and groom get to enjoy their day to the fullest and so from our point of view that means serving up delicious food on time and making sure everything is cleared away afterwards leaving you and your guests to enjoy the evening.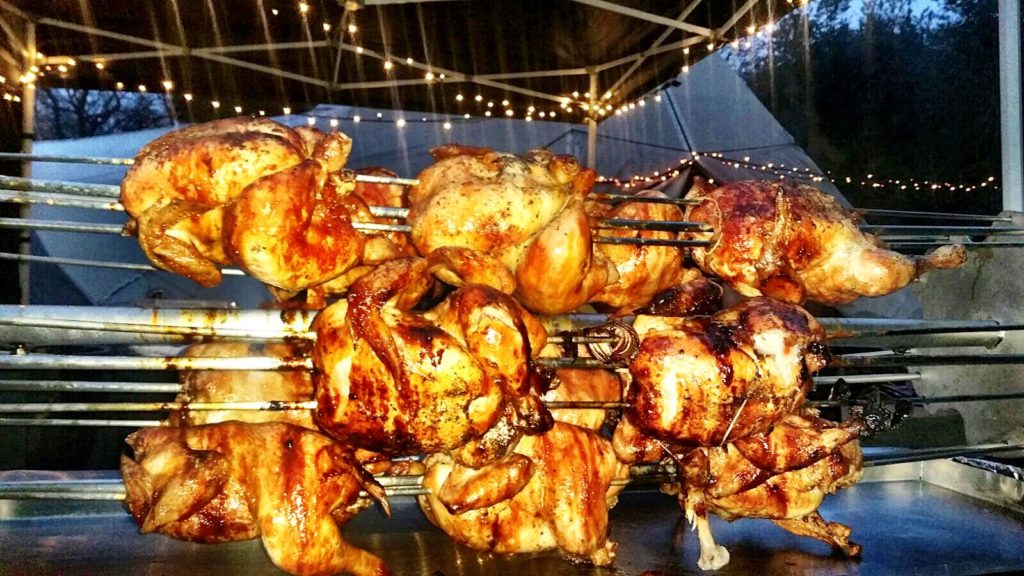 Last weekend we were providing the food for three hundred guests at the St Helens great hall. The happy couple loved all things medieval from books to films to the food so had asked us to recreate a medieval banquet for their day. This was an unusual request for us but luckily Hog Roast St Helens fit right in with the theme, so it was not too much trouble as spit roasted meats were a major part of medieval cuisine. We would be spit roasting several different meats all around the hall, so we were sort of part of the decoration but also working hard to produce some delicious food. Along with the meats we prepared a selection of slow roasted vegetables and made sure everything looked like it fit in with the theme. The hall itself had been decorated intensively with long log tables and elaborate tapestry's and all lit by candle light – we were amazed at how authentic it all felt.
Before long the guests arrived and all immediately started eyeing up our Hog Roast St Helens, as the bride and groom entered, and toasts began that was our queue to serve up our Hog Roast St Helens banquet!