Don't let the weather keep you from having a good time this January, instead get in touch with Hog Roast Wigan who will be more than happy to help you organise a blues banishing event that your whole family can enjoy. Whether you've got fussy toddlers or finicky grandparents to cater for, we guarantee that our irresistible menus will leave your guests wanting more – and with plenty to go around, there's nothing to stop them!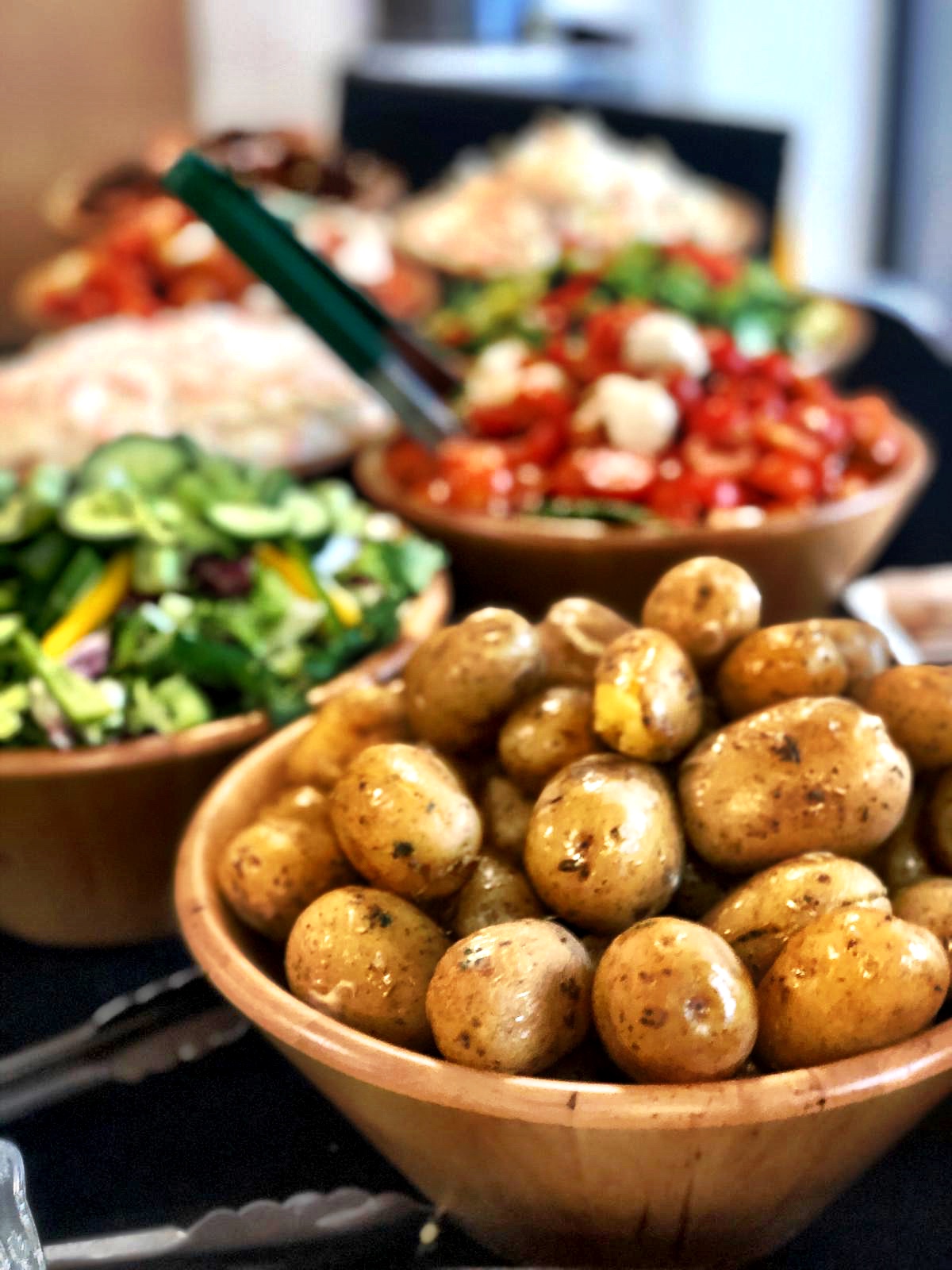 Over the weekend, our team was asked to cater for a couple's 5th wedding anniversary party which was to be attended by 50 people across three generations and hoping to tickle everyone's taste buds with a tantalising spread, the happy couple asked us to serve the classic hog roast menu which is known for being a real crowd-pleaser.  To complement the meaty feast, Hog Roast Wigan recommended the inclusion of a few of our more popular side dishes, including our loaded fries which were very recently added to the menu. Erin and Gavin were very impressed by how little time it took to place their booking and they were even happier to be freed from the responsibilities of cooking for a large group of people.
In preparation for the 4pm serving time, Hog Roast Wigan arrived at the couples home a few hours early which gave them enough time to begin slow roasting the whole pig which had been rubbed down with salt and evenly scored for the perfectly crispy crackling before the guests made an appearance. With the meat sizzling away, it was time for the team to create the vegan-friendly grilled veggie skewers with optional haloumi as well as the mixed salads, new potatoes in herb butter, and cheese and slaw smothered fries.
Keeping in theme with wedding anniversary traditions, the team served the meal using our eco-friendly wooden crockery and cutlery which made both Erin and Gavin very happy. Overall the celebration was a huge success and the guests were amazed by the quality and volume of food that was on offer which meant they could tuck into as many helpings as they desired.