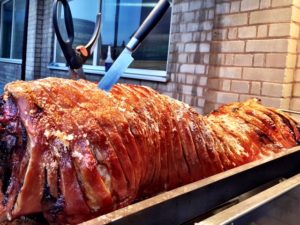 You've come to the right place if you're looking for a creative catering option for your event in Worsthorne. Whether you're only inviting a small group of close friends or every single person in your address book, our team can provide you with a fabulous feast that will make every single mouth water.
The friendly folk at Hog Roast Worsthorne will set up the spit-roast a few hours before your event begins so that the minute your guests arrive, the fantastic sight and smell of their delicious dinner will entice them. The menu is up to you. Our first-rate chefs can slow-roast any meat to perfection – not just pork as our name suggests. So, if you prefer to tuck into turkey or love dining on tender lamb, we can easily arrange this for you. The packages on our website are split per style of function but don't worry if you can't find an option that works for you, we will personalise the menu to fit your needs.
The Best Hog Roast In The North West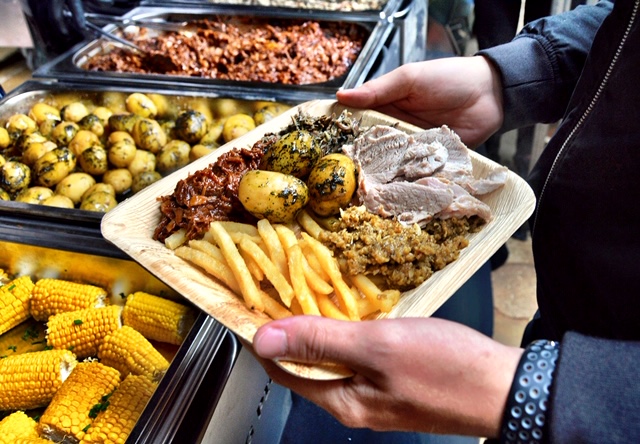 We pair our chefs with the right tools – the machines they use are top of the range. By slowly spit-roasting the meat, they lock in the moisture, which results with a juicy flavour like no other. With such a fantastic main on offer, it's only fair that the side dishes are mouthwatering too. Hog Roast Worsthorne selects ingredients of the finest quality, all locally sourced to guarantee their freshness.
If your event is on the formal side, our terrific serving team will take care of you and your guests. It's a great way to avoid people queuing for their food, and our servers will discreetly clear up afterwards so you can chat amongst yourselves on clean tables. We also cater to both indoor and outdoor parties, so there's no need to worry about the weather.
Hog Roast Worsthorne wants to take the stress out of planning your party. If you have any guests with dietary requirements or who do not eat meat, we can arrange a tasty alternative for them. Nobody misses out on a memorable meal.
Have any questions about our services or menu? You can reach us on the phone or by dropping us an email today.