Clients who are interested in hiring one of Hog Roast Rochdale's hog roast machines are a very varied bunch of people who have a wide range of reasons for wanting to hire a machine, but one thing they all have in common is their desire to find of piece of cooking equipment that is easy to use and will guarantee excellent results even for a novice cook, whilst also being a great centrepiece and talking point for their event.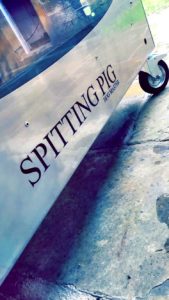 Hog Roast Rochdale's superb Hogmaster machines are always a hugely popular choice for these reasons,  and it was the machine of choice for Darren, the latest happy customer to experience the Hogmaster in all its glory! Darren runs a local community youth group and he was organising an event to raise awareness in the community about all of the good things that his organisation does. Like many others before him, he wanted to provide some superior food that was going to help him to attract people to the event, but not having much experience in event catering, he wanted to hire a piece of equipment that would do most of the work for him.
According to Darren, the Hogmaster was perfect for the job, as it allowed him to produce lots perfectly cooked pork, even with him limited cooking skills, which he found to be a very economical way of feeding a lot of people without compromising on quality. It also, as he hoped, made a great focal point for the event, with its glass panel allowing everyone to watching the meat cooking to really whet their appetites!
Darren felt that the Hogmaster was key to the success of his event, as it enabled him to treat the attendees to some great food, whilst not being very labour-intensive, so he was still able to mingle and talk to people about the work that is being carried by his youth group. With the Hogmaster's help, Darren generated a lot of interest in his organisation and he wanted to thank the Hog Roast Rochdale team for helping him to make his event a big success!