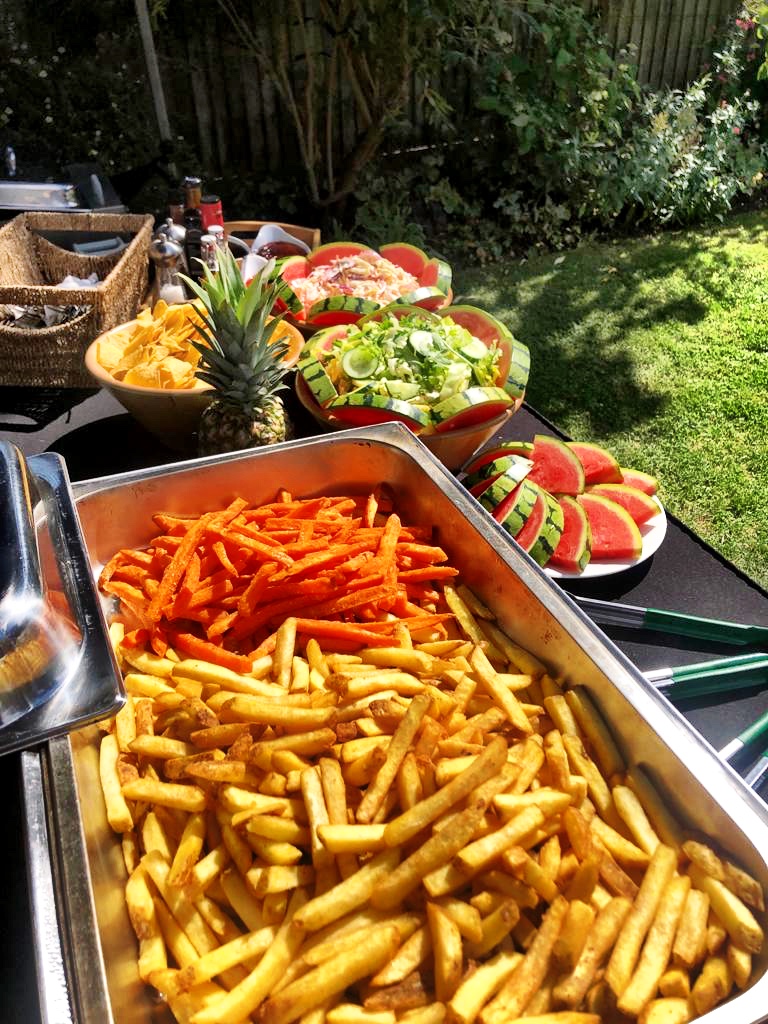 Here at Hog Roast Farnworth, our most popular catering style is a buffet. They require far less organisation and staff than a sit-down meal and they offer your guests a wide variety of different dishes. They are also more informal, making them the perfect catering choice for a huge range of events. Due to Covid-19, we are not currently offering any event catering- although we are full of ideas of how to continue serving our excellent buffets when we can return! Here are just a few ways that we will ensure your event catering is Covid safe…
Regular handwashing and PPE worn at all times
Our staff will wash their hands between serving your guests, and regularly throughout the entirety of your event. PPE such as masks and gloves will also be worn where necessary, to protect our staff and your guests.
Individual dishes where possible
While not possible with every dish, we will try to prepare individual portions where we can. For example, preparing individual fruit salads rather than a large bowl of fruit salad for your guests to be served from. Not only can this look more elegant and professional- but it also helps to reduce the risk of contamination and transmission.
All food served by Hog Roast Farnworth staff
Rather than allowing your guests to serve themselves, every buffet option will be served by our waiting staff. This will speed up the process and reduce the number of people touching utensils- which will, in turn, greatly reduce the risk of transmission. Feel free to ask our waiting staff to plate you up as much or as little as you would like- and we always prepare enough for seconds!
Staggered queuing times for large events
If your event is large, we can offer staggered meal-times to reduce large queues of guests waiting in line. By staggering meal-times by just 5 minutes and giving your guests designated slots, it can cut down on waiting times and enable additional social distancing to take place
Now you know how Hog Roast Farnworth are keeping you safe, why not book your catering with our team today? Simply let us know your party size, location and date and we can add you to our diary!