As a team, we not only cater to private functions, but we can also cater to public and corporate events. Anything from a live music event to a large-scale garden party! We have a large team of experienced waiting staff and chefs, that are capable of creating a menu large enough to cover all of your guests, with enough for leftovers afterwards!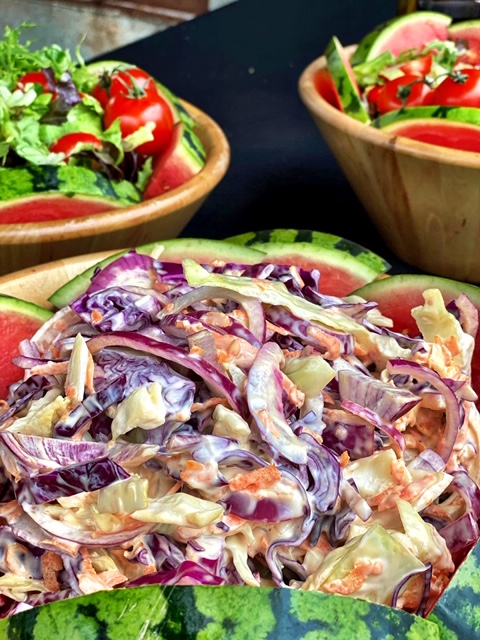 With this style of event, we understand that the food is not meant to be the star of the show, and that you will have something else planned for centre stage- be it a host, live music or a celebrity guest. If this is the case, Hog Roast Levenshulme are happy to take a backseat, letting your guests enjoy the food throughout the event.
All of our food is cooked freshly on site, including the spit roast, so you really cannot find fresher food elsewhere. In order to achieve this, we arrive at the location around 6 hours before, depending on the size of the roast you have selected. This will give us ample time to cook the meat and, in the meantime, cook and prepare any starts, sides or desserts you may also have ordered.
Once the time of the event has arrived, we are happy to offer a set meal-time or allow your guests to graze in a buffet-style manner throughout. Whichever option you choose we are happy to co-operative with and our team of waiting staff will be ready to spring into action when the time comes.
In regards to clearing away, the team from Hog Roast Levenshulme will remove all of the rubbish we brought with us, as well as wrapping up any leftover for you and your guests to enjoy.
It is important to note that our team will be following all the required COVID safety steps, including following social distancing rules and using regular handwashing.