Turning 50 is an incredible cause for celebration since it marks half a century since you were born! However you choose to celebrate- it is important that you do it in style, surrounded by your friends and family. Planning your celebration gives you the chance to enjoy a day that is all about you, like this 50th birthday that Hog Roast Blackpool recently catered for!
When John's 50th birthday was approaching, he contacted Hog Roast Blackpool to plan his party catering. He was planning a wonderful July birthday party in Blackpool when the sun would be shining and he would be surrounded by 50 of his friends and family. After a discussion with our catering manager Alan, he settled for one of our classic menus with a slow-roasted pig and tasty vegetarian option.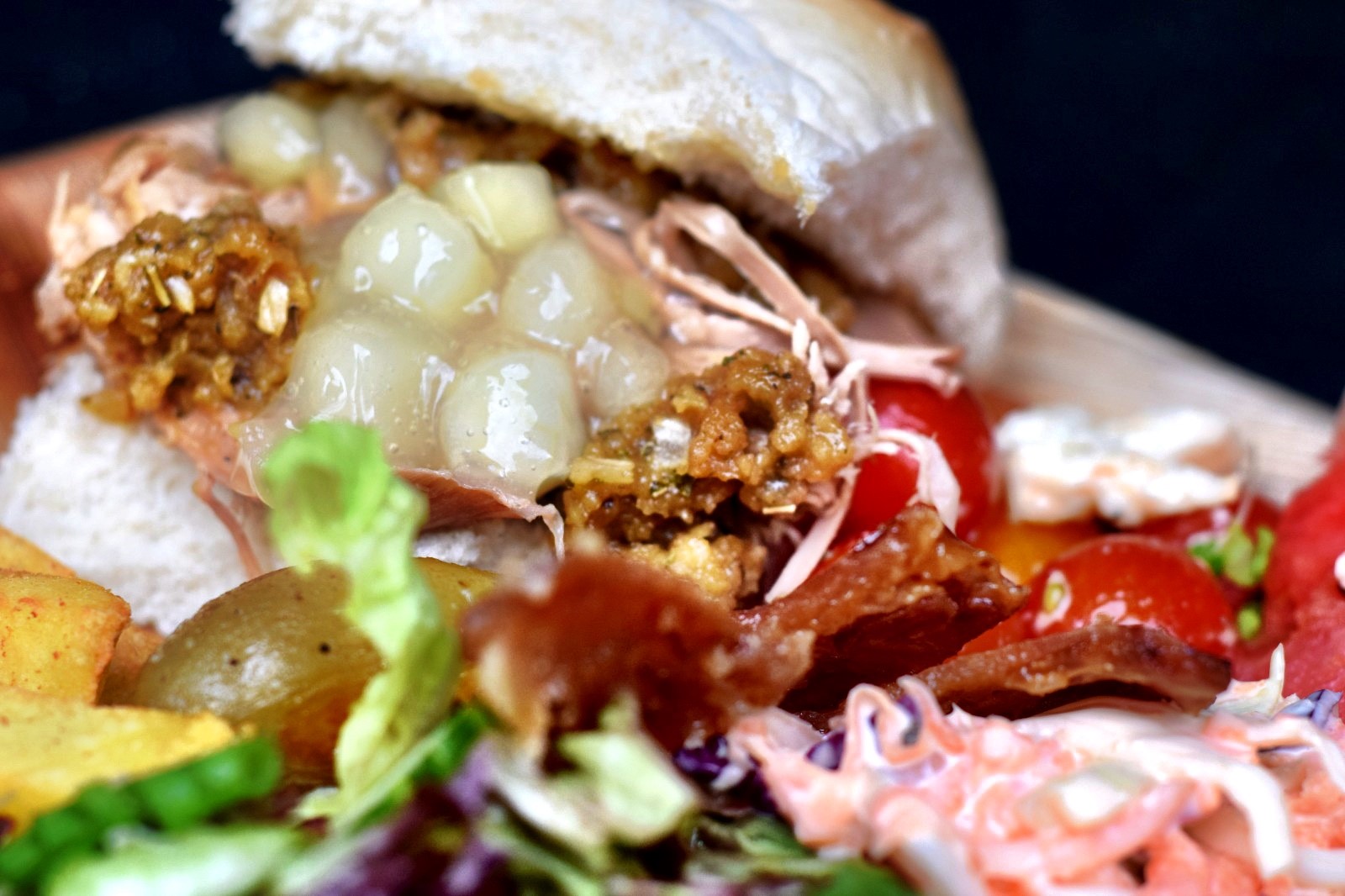 On the day of the party, our catering team arrived in advance to prepare the required dishes. We began by slow-roasting a delicious hog, ensuring that it was packed full of natural juices and flavours. As well as pork, we also served tasty marinated chicken. The meats were expertly carved by our Hog Roast Blackpool chef and served in a selection of fresh bread rolls and wraps, with gluten-free rolls available. Alongside the hog, we also prepared grilled vegetable and halloumi skewers for any meat-free guests. As well as the delicious mains, we also served sweet potato fries and freshly cooked chips. This was a versatile menu with a dish for everyone to enjoy!
Our catering was served on wooden bamboo crockery and cutlery, creating an ideal formality for the afternoon. It was a perfect way for John to spend his 50th birthday and every guest was more than impressed with the catering that we had to offer!
Do you have a special birthday approaching? Whether you are planning an event for yourself or someone close to you, Hog Roast Blackpool have all you need to enjoy delicious catering! With over 7 different menus, we have something that is just right for every event and a dish for every guest to enjoy. Get in touch today to find out more!