Whether you're planning an event and want all the bells and whistles or are happy with just the basics, one thing's for sure: you're guaranteed to find a suitable dining solution right here at Hog Roast Silverdale!
For high-end weddings and important corporate events, we have a range of premium menu options available for you to choose from, each of which can be tweaked for a more customised experience. Or, for those more relaxed celebrations – think garden parties, family BBQ's and cosy birthday do's – you'll just love the laid-back vibe of our fab buffet-style serves, which never go a miss with guests either!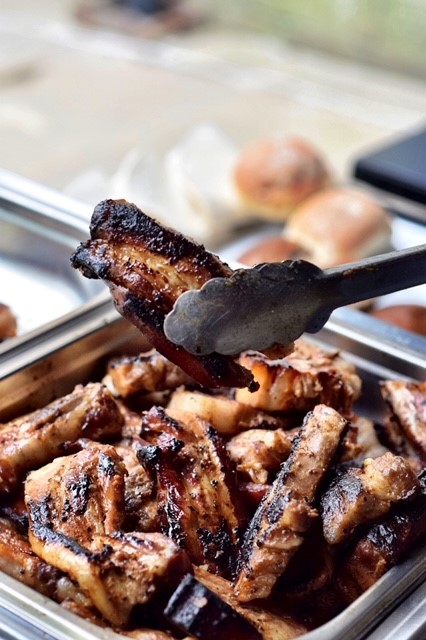 Here, we are proud to have a menu for every occasion and budget you can possibly imagine, so you can maintain complete control over your event and get the most bang for your buck! Our friendly catering duo, Sophie and Jordan, who are in charge of managing all of our events across the North West, will make you feel at ease from your first call with us, and, with years of professional experience behind them both, you won't ever have to worry about any mishaps spoiling your special day.
So, if now that the summer is in full swing and the sunshine beating down on the whole of the UK for once has gotten you in the mood for an impromptu fiesta, then you're in the right place – but you'd better be quick because our diary is filling up fast. Very fast!
With lockdown rules disappearing across the country, Sophie and Jordan have been on the go virtually non-stop over the past few weeks, and recently they even found themselves cooking up one of Hog Roast Silverdale's signature spreads for a large-scale party in the suburbs and dropping off a Gourmet Delivery for a small business both on the same day.
If you want to be next to try out our salivating hog roasts, then don't delay! Simply get in touch with Hog Roast Silverdale today via the phone or our contact form and let Sophie, Jordan and the rest of the crew take care of the rest.