Recently, a survey found that more than 50% of people choose where to dine based on the restaurant's eco-friendly credentials. How would your business sustain knowing this? Thankfully Hog Roast Clitheroe has am environmentally conscious catering manager who is passionate about sustaining the environment for future generations. Consequently, Hog Roast Clitheroe tries to ensure environmentally friendly practices.
Hog Roast Clitheroe tries to keep their carbon footprint minimal, one way they have achieved this is by sourcing their food locally. The greengrocers that they use for their fresh salad, fruit and vegetables is on the same street as their butchers meaning that any shopping for the weekend events can be done in one round-trip. Not only does this reduce Hog Roast Clitheroe's carbon footprint, but it also highlights their commitment to freshness for their customers, reduces air pollution and helps the local community by using local and family-run businesses.
Many customers in the past have been concerned with Hog Roast Clitheroe's waste management as waste can be a big issue for caterers. Thankfully, this was always a worry for the catering managers so they have implemented systems so that waste can be reduced. For instance, reusable equipment such as table clothes and food platters are used. Any leftovers (when there are any!) are donated to the local charities or nursing homes who happily welcome the help. Donating leftovers is something close to the catering manger's heart.
Another huge part of wastage is water. It's easy to clean food by or even to swill off excess food on plates by running a tap however, this is damaging to the environment. To prevent this from happening, the catering manager uses a bowl to wash and swill the fruits, vegetables, and salad. To wash up, the manager has two sink compartments; one for a quick rinse to get any excess waste off, and the other to do the thorough clean.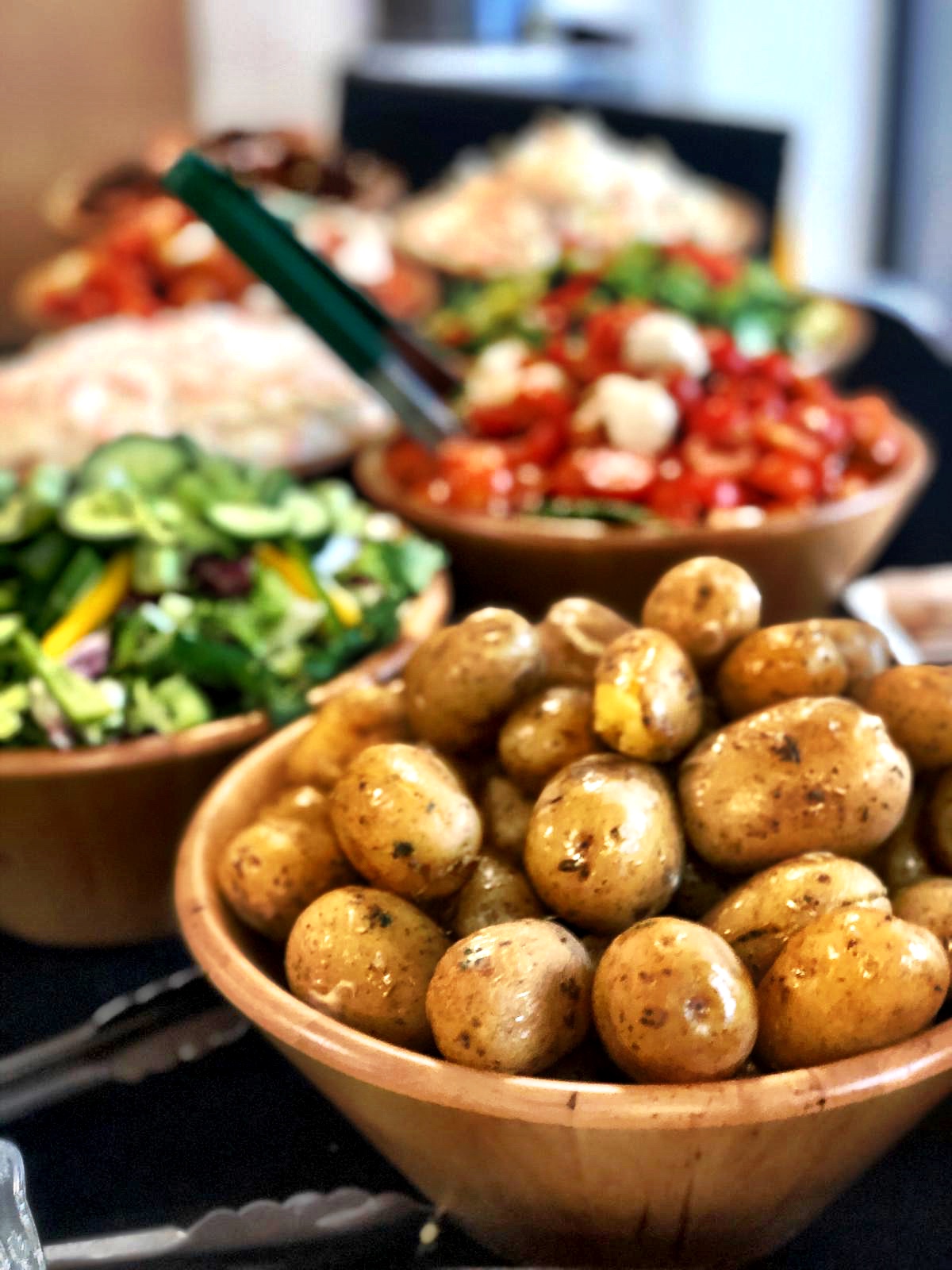 One of Hog Roast Clitheroe's favourite eco-friendly stand is using bamboo plates, not only do they look amazing and are strong and sturdy for the customers, but they are also biodegradable! Guests have been very impressed with them, especially since they provide a rustic feel which compliments rustic wedding venues perfectly!
People appreciate Hog Roast Clitheroe for implementing eco-friendly methods and systems, they are more respected by their customers because of it. The catering manager is always looking to improve and be more environmentally conscience so one thing they are introducing this year is the eco-burner to run their chafer dishes.