Why not treat your guests to Hog Roast Whalley catering and see just what all the fuss is about! Our customers far and wide (as we don't only cater locally) will certainly testify to our delicious homemade offerings made with fresh, local, wholesome ingredients and by dedicated experts who care about your wants and needs. From your first phone call enquiry to the time we're clearing away at the end of your party or event, we're committed to providing the food that you want and the service that we know you need and our prices may well surprise you too.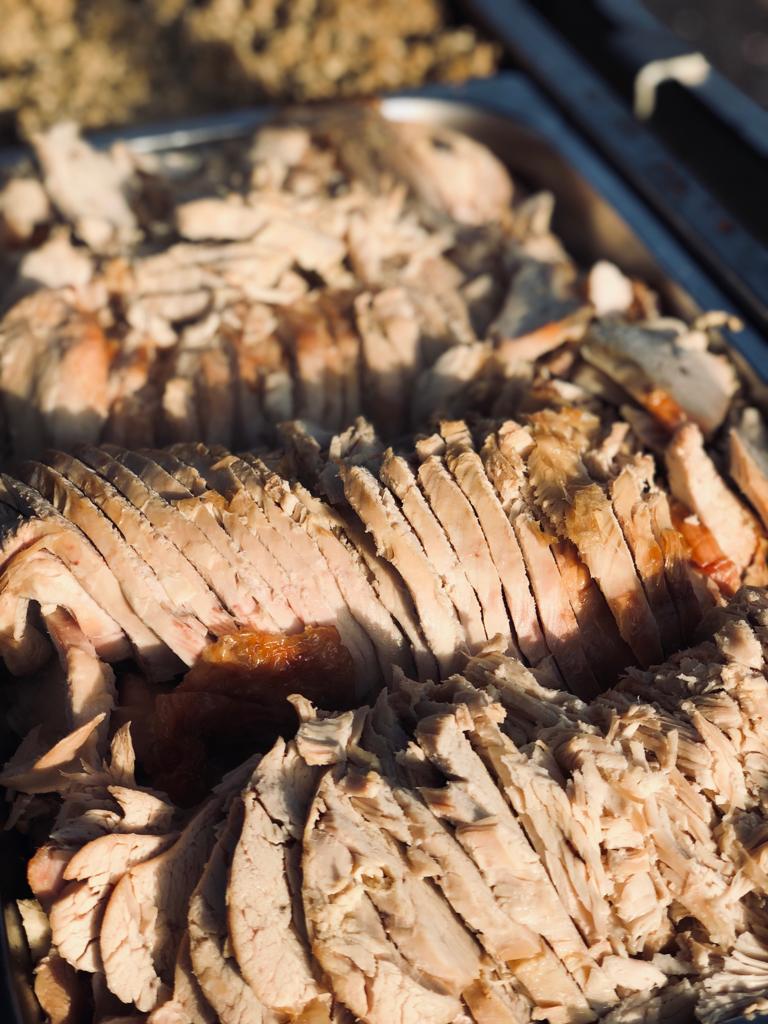 In terms of our menus, we have various ones to satisfy varying personal tastes and appetites but we also make sure to offer options for any guests who have dietary requirements, as we want everyone to be able to enjoy our food and not just the majority of the people you invite. Whether you need a vegetarian, plant-based or vegan dish, or a suitable alternative to feed to your guests with a food allergy or intolerance, like gluten-free or dairy-free, we really do have something for everyone, so booking Hog Roast Whalley catering will be the wisest decision you can make.
At this time of year, we offer two additional menus – our winter warmer menu and our festive menu – and both are sure to satisfy your guests with your choice of main whether you're planning an outdoor event or an inside one. For instance, with our hog roast winter warmer, you can all be warmed up from the inside out with our freshly-cooked, steaming hot meat and crispy crackling and our homemade trio of apple sauce, stuffing and gravy, served together with your choice of vegetables and potatoes. Our festive menu features meat, veg and trimmings too but also more food, like pigs in blankets, cauliflower cheese and mince pies, and a vegetarian option is included.
Hog Roast Whalley recently catered Yvonne's private party at home with her family and friends, where we made a turkey winter warmer, with spit-roasted meat, stuffing, cranberry sauce and gravy, as well as carrots, sweetcorn and broccoli and our herby new potatoes. By the end of service, the guests had completely devoured the turkeys and everything else along with them.