Hog Roast Rishton were very excited by the premise of their latest event. It was a Murder Mystery Night for the local library Crime Fiction Club! The night was all about re-enacting the group's favourite murder novel: The Body in the Library by none other than Dame Agatha Christie.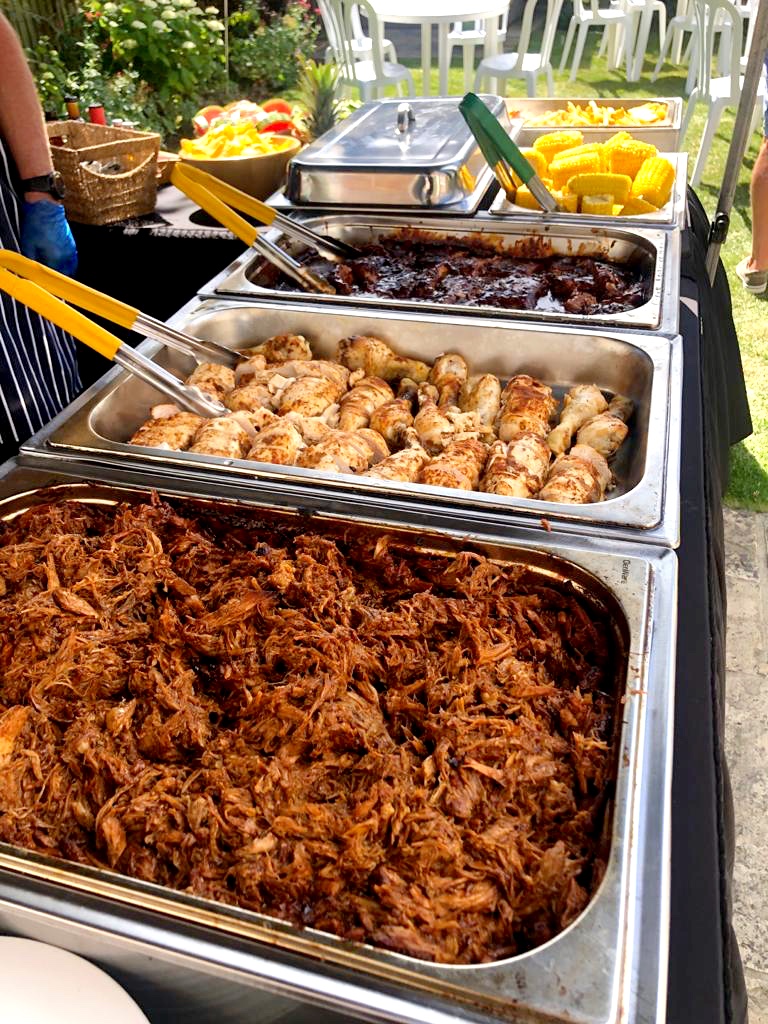 The Hog Roast Rishton team were hired by the clients to cater a fun but filling buffet in the interlude between discussing their current reading material and the start of the re-enactment. The meal was for all 20 members of the Crime Fiction Club and fortunately no members had any specific dietary requirements, so the menu could be kept quite simple as that's what the clients wanted.
The menu was based around two main meats: BBQ 100% beef burgers (which are always very popular at events) and Chefs own gourmet sausage. To go with these truly tempting meats was a Classic Caesar salad, fresh coleslaw, a Crispy Thai salad and piping hot jacket wedges. As always there was also a big platter of soft floured rolls and a selection of sauces for the guests to enjoy.
With a serving time of 8:30pm the Hog Roast Rishton Chef had to set up the cooking equipment several hours earlier than the guest arrival time of 7:30pm. This was so that all the dishes could be prepared and made fresh in the hours before consumption.
After the guests had enjoyed their buffet the Chef quietly and discreetly packed away the equipment that had been used. The Chef also gathered all the rubbish generated from the catering, which would then be taken from site and disposed of by the Hog Roast Rishton team.
The clients and their guests had a marvellous time at their Murder Mystery Night. They thoroughly enjoyed the buffet and said it gave them plenty of energy to continue with their fun filled evening of entertainment.